Carpet Stain Removal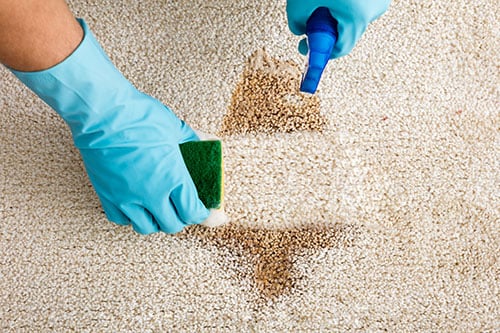 We all love our pets, but hate their stains on our carpets! If you get annoyed because of the stains of your pet and their bad smell, we can eliminate any pet stain on your carpet.
Not just the stains of your pet, we can eliminate any carpet stain properly. Whether it is a coffee stain, oil stain, wine stain, blood stain or any other stain type, we can eliminate it. Our cleaning ways never fail!
We use eco-friendly cleaning products that never cause any harm to you or to our environment. If you are searching for a reliable cleaning company, you can rely on us. All our cleaning services are very effective.