Keep Your Oriental Rugs New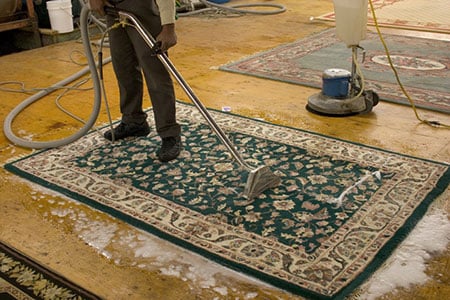 Oriental rugs are valuable; therefore, we help you to keep them new always with their original colors. In our company, we offer an Oriental rug cleaning service that renews your precious rug.
There are many things that can harm your rug. For example, pet waste, mud, dirt, smoking, hair, and other things. Our professionals clean your rugs completely. Even if it has stubborn stains that many ways failed to eliminate them, we have effective ways that will eliminate them.
With us, you will get the ideal cleaning service.
In case your rug is covered with stains and has bad odors, just contact us to clean and deodorize it. We have many cleaning methods as rug dry cleaning that ensure the protection of your rug.Moreover, all the products that we use besides our powerful rug steam cleaners are eco-friendly.